Valentine's Day Dinner 2019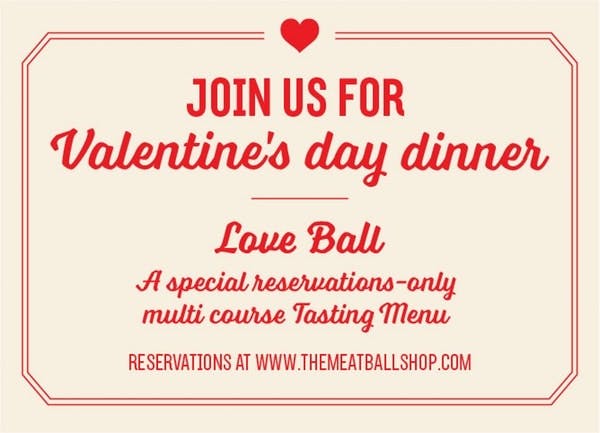 Celebrate Valentine's Day at The Meatball Shop the baller way with an exclusive multi-course dinner!
The one-night-only ball-centric menu, curated by our Executive Chef Daniel Sharp

NYC Menu
DC Menu

*we only use the freshest and most seasonally available ingredients, therefore the menu is subject to change.
Caviar and Duck are not included in the DC menu.