Late Night Happy Hour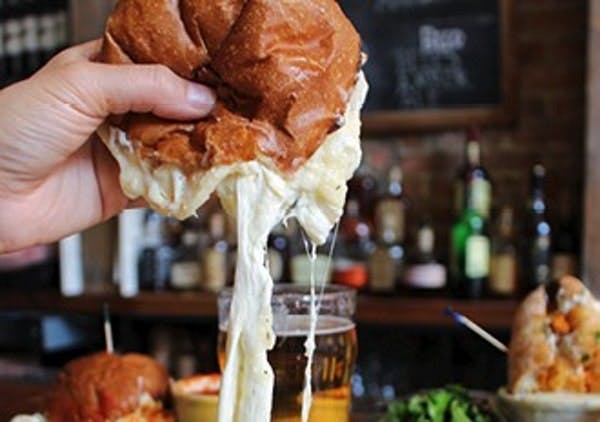 Introducing Late Night Happy Hour at our Lower East Side Shop!!!
Because we think you should still be happy at 11:00 PM
Every Sunday - Thursday
11:00 PM - Close
1/2 priced Sandwiches, TMS Wine, Draft Beer, Jello Shots
and special off-menu Dunker Sandwiches...

Buffalo Chicken Meatballs on a Hero with Provolone Cheese, and a side of Parmesan Cream

Grilled Cheese on a Brioche bun with melty Mozzarella Cheese, Parmesan Cream Sauce, and a side of our Classic Tomato sauce
Make them a DRUNKER DUNKER! Add a shot and beer for just $6 bucks!
See you at the LES Shop!