Gobble Gobble Plate is Back!
November 12, 2019
Stop into any of our shops, now through November 28th, for the whole Thanksgiving experience, minus 10 hours in your kitchen.
Gobble Gobble Plate

Turkey Balls | Stuffing Ball | Mashed Potatoes | Mushroom Gravy
Cranberry Sauce | Brussels Sprouts
*Glass of red optional but recommended ; )

_____________________________________________
What's more decadent than a Thanksgiving dinner...?
A truffle upgrade of course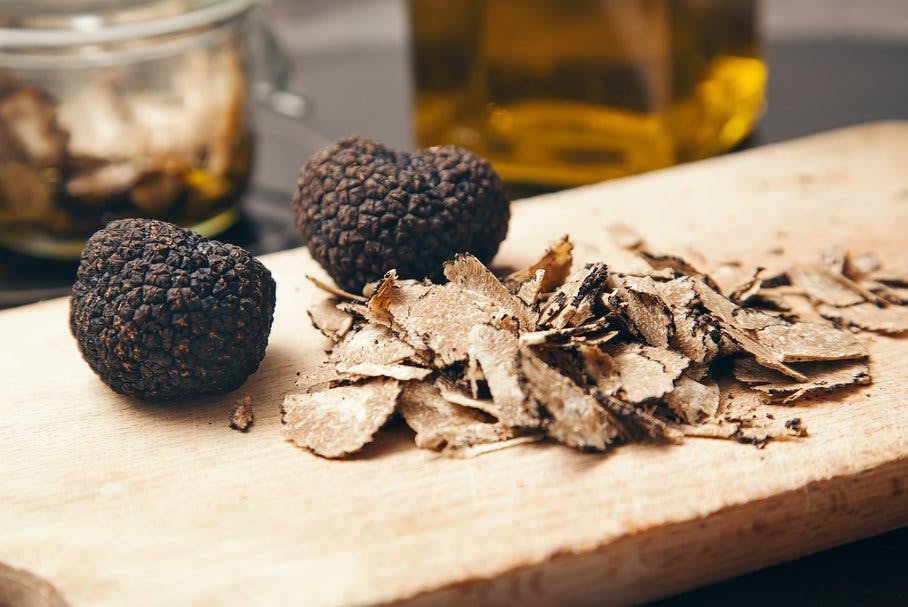 We're combining our famous Gobble Gobble Plate with the Urbani White Truffle Festival, through November 17th! This unique festival will showcase the famous Alba white truffles.
Our Porcini and Truffle Gravy is not to be missed!

_____________________________________________
Want to make our Turkey Balls at home? Now you can! Recipe below...
Turkey Meatball Balls
7-8 people (30ish Meatballs total)
2 pounds - Ground Turkey
1 pound - Ground Pork
.5 Cup - Chopped Parsley
2 Cloves - Chopped Garlic
.5 Cup - Chopped Dried Cranberries
1 Cup - Bread Crumbs
1 Splash White Wine
4 Eggs
4 Twists - Fresh Ground Black Pepper
1.5 Tablespoons - Salt 1.5
Directions:
1) Chop the parsley, garlic and dried cranberries
2) Combine all ingredients in bowl and mix thoroughly
3) Portion using a 2oz scoop
4) Roll the meatballs and place into an oiled baking dish, side by side filling the dish
5) Bake at 425 for 15-18 minutes
6) ENJOY with loved ones!